Summertime 2020 Master Class Showcase
Thank you to all who participated in the summer master classes! We had an amazing time and were so impressed by all of the diverse content that was created. If you weren't able to participate, be sure to stay tuned for more opportunities to be involved in our program.
We are proud to present this showcase with some of the material from our most recent classes!
Introduction to Songwriting
The Songwriting Master Class introduced participants to fundamental ideas of music theory such as chord progressions, harmonic structures, and melody composition. Additionally, students explored various poetic devices and their applications to lyric writing. Over the course of the class, students gained essential songwriting skills as they worked to create their own complete song.
Instructed by Moon Thomas and Stewart Kim
"Just Your Girlfriend" by Meadow
Meadow's song was crafted entirely independently: from the lyrics, to the melody, and all the way down to the chord progressions! Special thanks to Nate Gore for playing acoustic guitar on this one! With very minimal help from us staff, we were incredibly impressed when we heard her final product! Her soulful vocals, passionate lyrics, and rich acoustic instrumentals all combine to create an incredibly moving and resonant performance.
Here is the second verse and second chorus of an original song written and performed by Sarah. Theatre is an entirely different world than songwriting. This is something that I think all of us realized very quickly once the class began. However, in her typical fashion, Sarah chose to face this new skill with creativity and ambition and ultimately penned her very first original song! In just a few verses and a chorus, she managed to tell a story through an artful use of poetic devices such as repetition and assonance. In her performance, her emphasis on certain phrases combined with the rich melody really allowed her message to shine! (Lead vocals: Sarah, Piano: Leslie Kim)
"Lemon Popsicles" by Nessa
Like every other student in the class, this is Nessa's first song she's ever written, and the chords she chose to sing over were high risk, but high reward. For her song, about ⅓ of the chords weren't diatonic, but she nailed every single chord change. By using her newfound knowledge of chord tones and passing tones, Nessa crafted a rhythmic and lively melody which fits in snugly with the arrangement of the song. I also very much appreciate how her lyrics follow the general emotions which the harmony of the song conveys.
The instrumentation of Emma's song took some inspiration from a Lianne La Havas tune. Those who know Lianne know that singing over her songs is no easy task. It's this mellow, R&B feel that's hard to grasp. This song is an example of how space can speak louder than words, and she was very deliberate with when and how she sang certain lyrics. The euphony of her lyrics truly shines through as she uses a variety of poetic devices to communicate her overarching message. This song is uniquely its own, and avoids traditional chord tones and lyrical motifs in favor of more colorful notes and images.
"Cross the Horizon" by Ana
Ana is in the same choir as Millie, and heard about this songwriting class through the grapevine, and I'm sure glad she did! The rhythm of the acoustic guitar, vocal inflection, and percussion screams Latin pop influences, but the song slowly transforms into something else as it goes on. This is exactly what Ana wanted in her song: development, and her song executes this very gracefully. "Cross the Horizon" is also a fantastic example of how lyrics and melody ultimately work to compliment one another to form a song that is both fun to listen to and full of meaning!
Millie has been doing choir for a while now, so we were curious as to how those skills would transfer over to contemporary songwriting. When we first heard early drafts of her melodies, we were shocked by how well her warm and pure tone blended with the acoustic guitar. As soon as we heard how her voice and melody sounded with just the guitar, we knew that we didn't need to add anything else. That's it, acoustic guitar and vocals. Her lyrics, too, paint a complex emotional portrait with such simple, yet vivid and relatable imagery. Not bad at all for the very first song she's ever written!
Illustration and Storytelling
The Illustration and Storytelling Master Class introduced participants to various techniques for idea generation and plot development as well as an introduction to various visual narrative forms. The younger group had the opportunity to create four mini-projects exploring various visual narrative forms and genres over the course of 2 weeks. The older groups integrated various aspects of illustration and storytelling into a finished project of their choice over the course of 4 weeks.
Instructed by Mariel Jones and Moon Thomas
"Animo Imperium," follows the classic struggles of an underdog wizard as she prepares to face and ultimately battle against the evil tyrant wizard in order to save her friends and family! CJ's fantastical story shows the importance of never giving up in the face of evil. With wizards, goblins, dwarves, and powerful spells, this story transports readers into a wonderfully whimsical world filled with magic and adventure.
"The Girl Without Color" by Emily
"The Girl Without Color," follows a grayscale girl who tumbles into a world of brilliant color in which the seemingly cheerful inhabitants try to trick her into taking their places. In tackling this ambitious concept, Emily showed off her creativity and style. For instance, she played with the graphic novel format by ingeniously using color as a plot device! Not only did this make Emily's story specific to visual mediums, but it also allowed her to work with pens and crosshatching as well as with vibrant watercolors. Emily always came to class with her trademark enthusiasm and an open mind which allowed her to contribute valuable insights into our class discussions and provide invaluable feedback to her fellow classmates. Yay, Emily!
"The Junior CIA" by Jonas
With "The Junior CIA," Jonas is back at it again with his genius puns as he introduces us to Junior, a young crocodile with big dreams, and his father, a top-secret agent on a top-secret mission. Over the course of the class, Jonas quietly crafted a unique and humorous take on the CIA into a thrilling plot based on classic plot structures, and he ultimately actualized his ideas into his very own comic book! As to be expected, Jonas's comic "croc-ked" us up!
"The Ultimate Vlog" by Mathew
Matthew's project contains all the ingredients of a great story: detailed character descriptions, an exciting plot line, and most importantly, a talking octopus! Throughout the class, Matthew continually combined his creativity with in-depth research about his topic. In the end, he ultimately culminated these details into a plot that leaves the readers excited to read on!
Sarah tackled an important subject with her thought provoking poetry comic. In her own words, the comic is about, "A young woman who wishes to embody society's 'beauty standard' fails to realize her self worth along the way." By portraying the struggles of poor self-esteem in the face of deep-seated beauty standards, Sarah creatively shows the true power of inner strength. Her work is moving, and ultimately offers up the motivating message that true beauty is something that we discover within ourselves rather than on the cover of a magazine
"The Angry Toothbrush" by Briana
Like any true master, Briana drew from life to create this iconic comic that expresses the emotional, visceral truth of brushing one's teeth.Throughout the class, Briana created her charming stories with enthusiasm.  She brought that very same enthusiasm and initiative to participating and contributing in class as well as a willingness to listen and create spaces for others. Briana's contributions throughout the class provide two key takeaways: to face new experiences with joy, and to brush your teeth daily (or prepare for the consequences)!
"Lord of the Stickmen" by Ethan
In Ethan's comic, "Lord of the Stickmen," readers are transported into a kingdom led by a ruthless king. In fifteen short panels, he was able to tell a riveting story from start to finish about a kingdom in chaos and a hero's journey to restore the peace. Ethan's comic is a fantastic representation of his enthusiasm; throughout class, Ethan was always eager, ready, and willing to share his work and contribute encouraging feedback to his fellow classmates. Awesome work, Ethan! To the revolution!
"Wally the Whale" by Sallie
Sallie, the up-and-coming storyteller behind "The Cowboy's Revenge," is back with a cute comic titled, "Wally the Whale." As we saw in the screenwriting class, all of Sallie's comics in the story and illustration class featured a fun twist, from placing a sad turtle in a party to having a whale on the hunt for pizza! Always reliable with unexpected twists and out-of-the-box ideas and interpretations, Sallie's wondrously creative mind is sure to go far!
In this Master Class, students had the opportunity to record a vocal performance of a song (with an emphasis on contemporary music), which they sent to the instructor to have instrumentation added, mastered, and mixed.  Students learned how to analyze music and what makes it "good" (litty, catchy, boppy, emotional, dynamic, etc.). They also reviewed vocal techniques for good tone and singing health and how to apply those skills to record a cover of a song.  Each student had several private sessions to discuss creative direction and technical details concerning their cover and deliver input as to how they would like their song to be arranged.
Instructed by Stewart Kim and Anita Lee (coach)
"Heather" Cover by Meadow
"Waving Through a Window" Cover by Annabelle
In the Screenwriting Master Class, students had the opportunity to explore various aspects of the screenwriting process and create scripts for their own short films. The class covered introductory aspects of world building, character development, and plot structure in standard screenwriting format. By the end of the class, students learned various screenwriting techniques that allowed them to bring their stories to life, whether it be on the screen, the stage, or in their own backyard. 
Instructed by Moon Thomas and Mariel Jones
Introduction to Screenwriting
"Cookies Adventure" Story by Ari
Ari's story is set in a wonderful world filled with talking cookies and time travel. After stumbling across a magic golden ball, our protagonist finds himself transported back in time to the wild, wild west! In class, she wrote several exciting stories, each one following a cast of cookie characters and their sweet adventures! Each day she would come to class with her new stories, which she would present with her own commentary and illustrations. As you can see, Ari is one smart cookie herself!
This scene is from Laila's very first screenplay, 7096, which follows two siblings, Kip and Wires, as they navigate their dystopian world, gas masks and all. More recently, however, 34 people in their community, including their own mother, have gone missing due to an "unknown force." Laila's screenplay is a great example of how at times actions speak louder than words. Much of the character development in Laila's story happens through the characters' interactions with the world around them rather than through traditional dialogue, which was a unique and powerful choice. Throughout class, Laila remained committed to developing her plot to the fullest extent and was always arrived to class eager to work, share, and collaborate! Great job, Laila!
"The Case of the Missing Bracelet" by Lily
Written and directed by Lily, is a classic whodunit tale with ups and downs, an all-star cast (including a special guest appearance by her dog, Peanut!) and surprising plot twist! While writing each of her skits, it was clear that Lily let her own vivacious personality shine through in each of her fun, zany storylines and vibrant, colorful characters!
Yippee Ki Yay. The word-slinging, wall-jumping, rootin' tootin' cowboys have come to town in Teddy's newest cinematic masterpiece, "Fred The Cowboy." Watch these wild west heroes as they try to run down the infamous Ming for a whopping reward of $5,000,000! Over the course of the class, Teddy wrote several thoroughly entertaining skits with his undying creativity and a sixth sense for comedy. Yee haw!
Simon's story follows the adventures of the inimitable Gator Tot! Incredibly endearing and entertaining, this movie will delight any audience with its charming humor and fantastic costuming! In class, Simon wrote several skits, each focusing on America's favorite little darling, Gator Tot. With his enthusiastic and performative dramatic readings, each of his skits were truly brought to life!
Here is a snippet from Emily's premier screenplay! Filled with nonstop action, her story follows a young woman, Rose Thorne, as she embarks on a mysterious journey to rescue her husband, Peter, all the while troubleshooting her newfound telekinetic powers. Emily crafted her project with an immense amount of care, devoting a great deal of time into the development of her characters and their highly-nuanced relationships. During the writing process, she was enthusiastically open and receptive to feedback and was always willing to provide encouraging yet helpful feedback to her classmates in return.
a big thank you to the Instructors!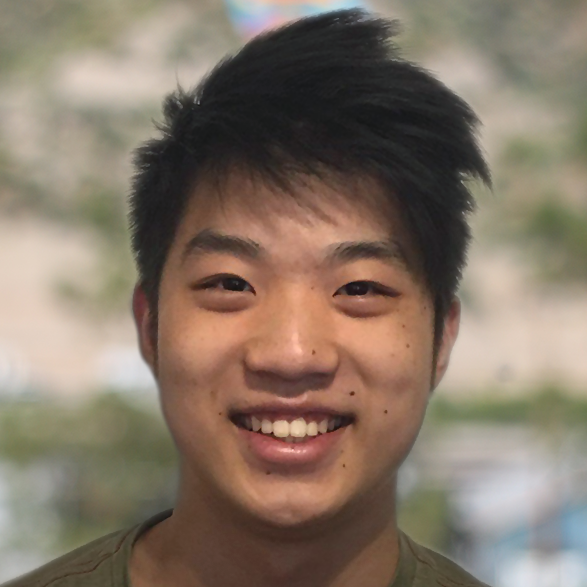 Stewart Kim has been a participant of SYMTP for seven years and may be best remembered as Willy Wonka (2016) and the Beast (2017).  It was during his time at SYMTP that he discovered a love and passion for music.  Currently, he studies guitar performance at the University of Southern California, Thornton School of Music.  He feels fortunate to be studying the inner workings of music, and especially lucky to be able to share that knowledge with the community that he loves.  Stewart enjoys playing with rabbits, occasionally playing Minecraft and watching movies.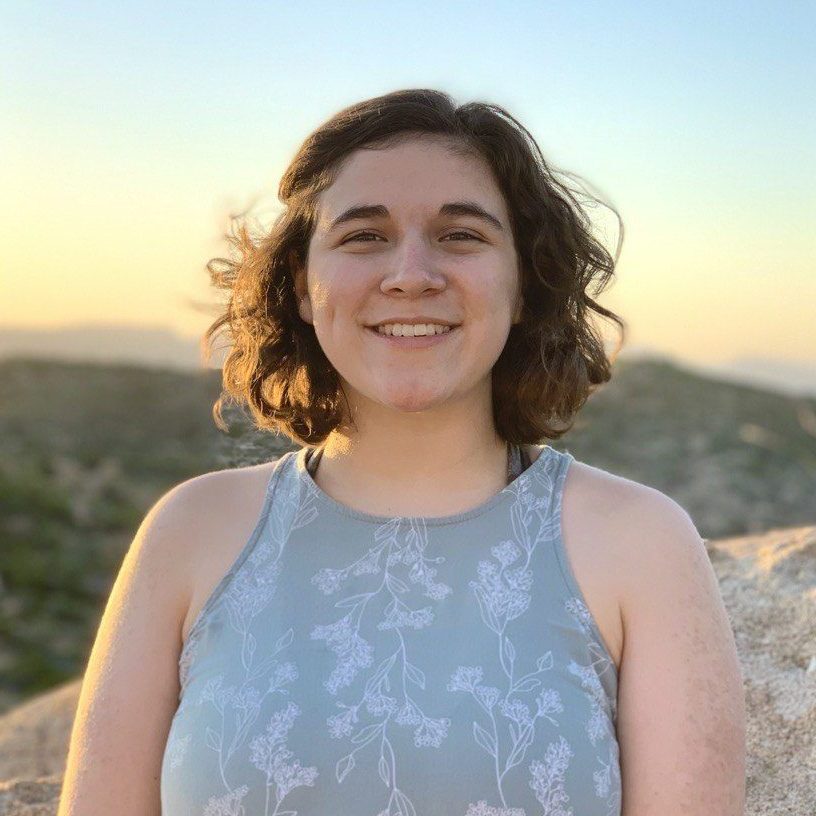 Mariel Jones has been involved in SYMTP since her debut role as a wolf cub in The Jungle Book KIDS (2008). Her notable roles include Earthworm from James and the Giant Peach (2015), Belle from Beauty and the Beast (2017), and Cosette from Les Miserables (2018). From her time in the program, she gained first-hand experience in on-stage performance, a knowledge of working with children as an off-stage mentor, and a desire to help children grow and thrive in SYMTP. She is currently studying Animation & Digital Arts at the University of Southern California with the goal of one day making it into the animation industry.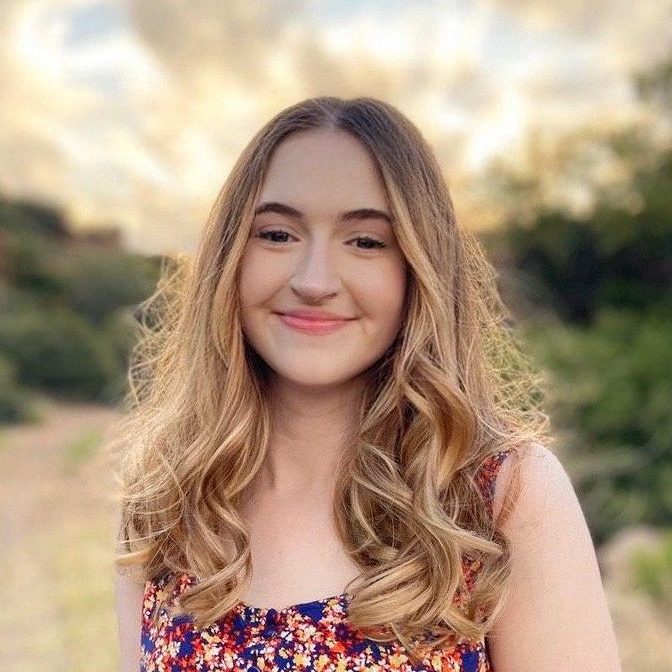 Moon Thomas is a SYMTP veteran with extensive experience in both on-stage performance and off-stage mentorship. Her most notable roles include Mary Poppins in Mary Poppins (2019) and Lefou in Beauty and the Beast (2017). She currently studies at Arizona State University where she majors in Psychology with a focus on Child Development. In her free time she enjoys writing pretentious poetry while eating unpretentious mac-and-cheese. She now looks forward to being involved with SYMTP by teaching one of her passions, creative writing, while continuing to work with the community she knows and loves.